Unit Logo and its symbolism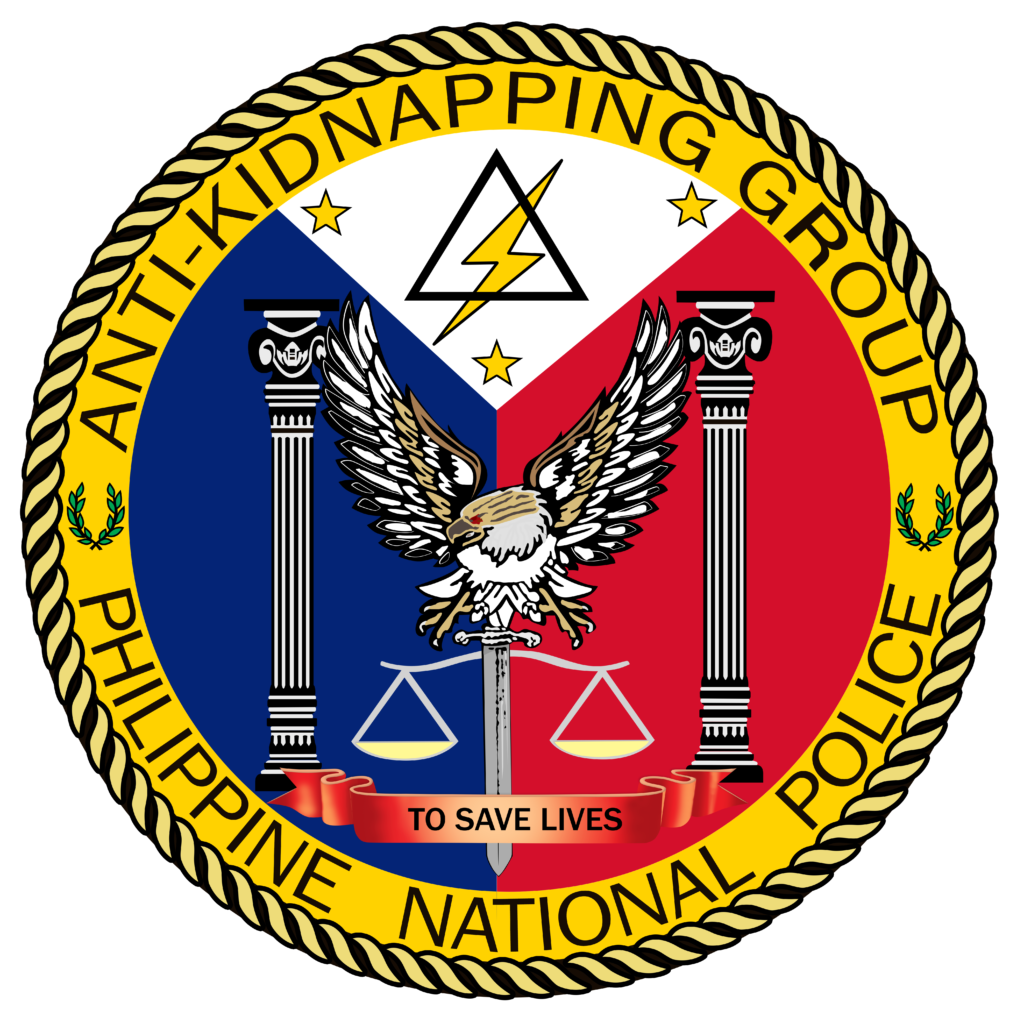 Symbolizes the unified Action Defense System of AKG which utilizes the three (3) approaches in the fight against kidnapping menace: short-term, medium-term and long-term.
The short-term approach is to neutralize and prosecute kidnappers. Medium-term approach is to raise citizen's awareness and encourage their participation in the active fight against the KFR menace and promote advocacy among kidnap victims to pursue criminal cases until conviction of suspects. Long-term approach is to further develop technical intelligence capabilities and enhance through education and training.
The lightning bolt represents the swift and effective action of AKG in dealing with KFR and hostage situations.
The color white denotes the purity and transparency of action.
The red field symbolizes the aggressiveness and strong determination against kidnapping through relentless police operation.
The blue field symbolizes the Group's values of unity, camaraderie, perseverance, honesty and integrity.
The yellow field symbolizes zealousness to serve and protect the community.
The three (3) stars stands for the three (3) geographical areas, Luzon, Visayas and Mindanao where AKG conducts anti-Kidnapping operations.
The eagle represents AKG's strength, keenness of vision and patience.
The sword symbolizes honor and authority. The scale symbolizes prudence and fairness.
The two (2) pillars represents the government's anti-kidnapping  efforts and active participation of the community.
The rope symbolizes the continuous action of the AKG with the active support of other stakeholders towards the accomplishments of it's mission.
"To Save Lives" is the motto of AKG.
The laurel symbolizes excellence and professionalism.